After just over 2 weeks in the fermenter I decided last Monday that it was time to keg my
Flowers Original clone
and take a final gravity sample.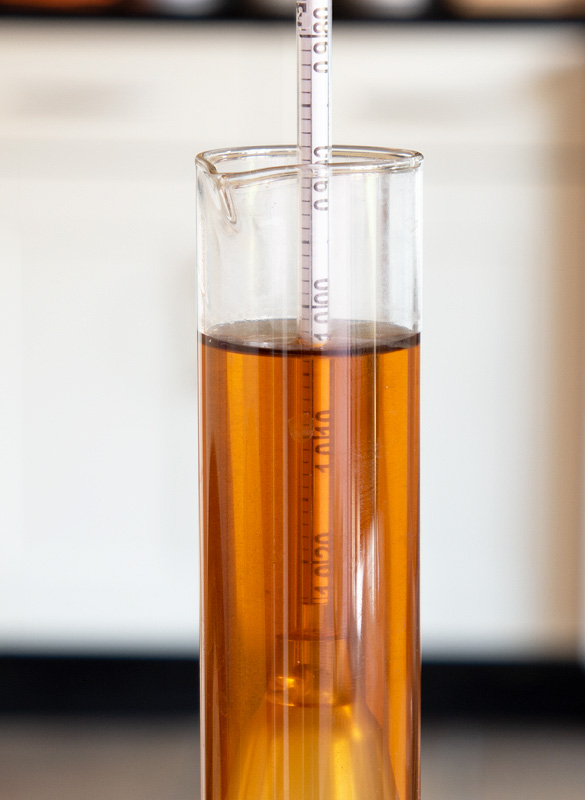 The final gravity was 1.004 for an ABV of 4.5% and an attenuation of 89%. The ABV is about 0.5% higher than I was aiming for but still OK. This Brewlab Yorkshire yeast is a hugely strong attenuator, assisted in this case by the 8% dextrose addition to the boil. I've noticed that this yeast is not one to drop out quickly in the fermenter which means my FG samples always look a little cloudy but after being left to condition the beer ends up just as bright as any other that I make.
Despite the very low final gravities produced by this yeast I've found the finished beers to have a very full and creamy mouthfeel that defies common folklore that says a low FG makes for a 'thin' beer.
Anyway I got a keg and 4 bottles from the fermenter. The kegged beer was fined with leaf gelatin and had been purged during fermentation by the beer's own CO2 and is now sitting at around 12psi to carbonate and condition.