Landlord.
Supporting Member
Joined

Dec 7, 2018
Messages

501
Reaction score

291
Location
Thanks to Give away from Brew 2 Bottle I have this kit - thank you again guys. As promised bellow is a review from brewing day. Tasting in six weeks.
This is a pilot kit according to writing on the package, comes with additional hops for dry hopping and M44 US west coast yeast. Bew2Bottle threw in Malt Extract 1.2kg, sanitiser and carbonating drops.
First started with heating the kit pouch (after removing hops and yeast) and malt extract in warm water to make it easier to remove it from the pouch.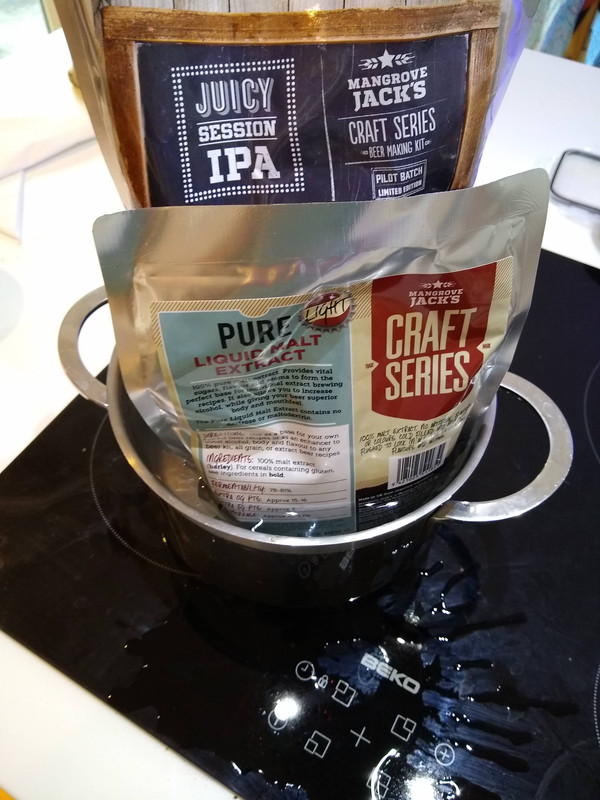 Preparing equipment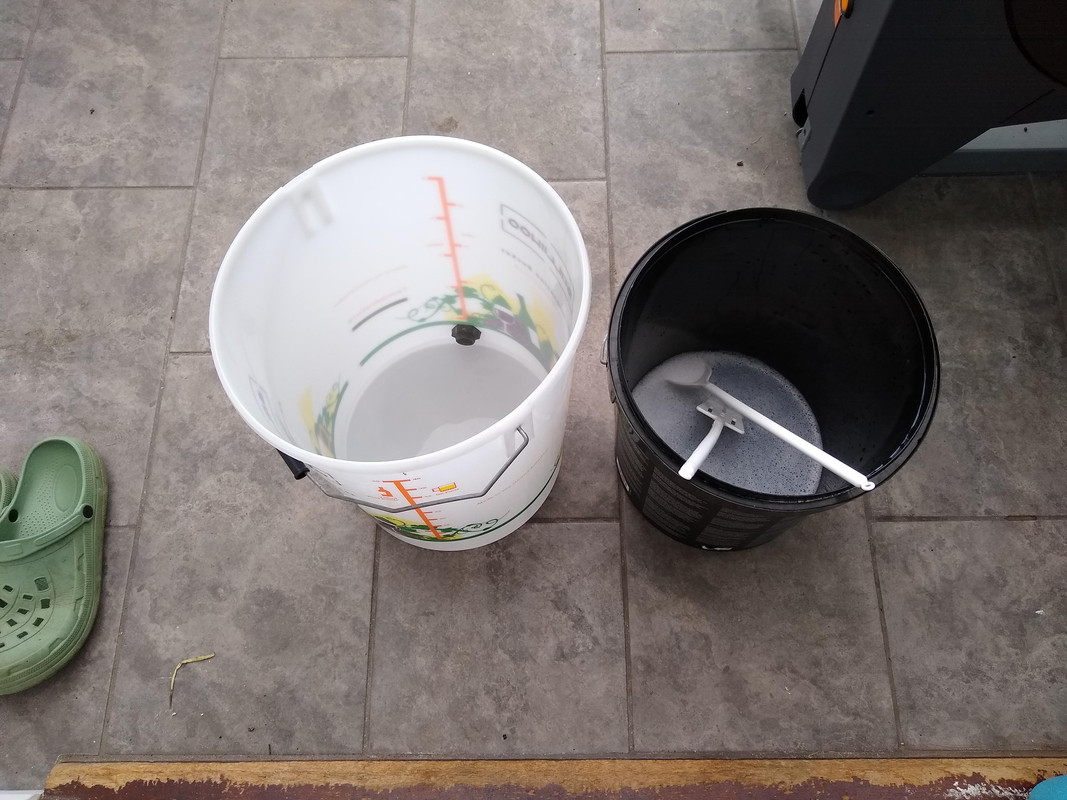 Next adding the kit and malt extract to hot water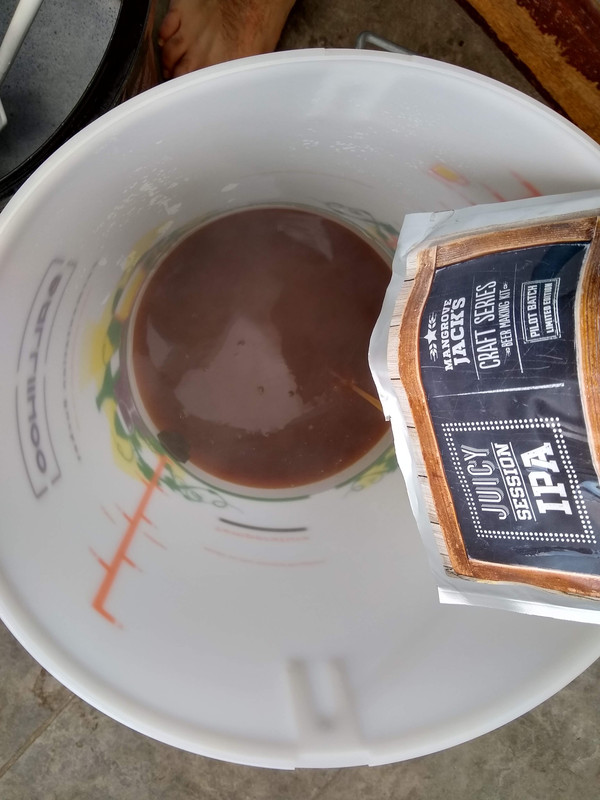 With cold water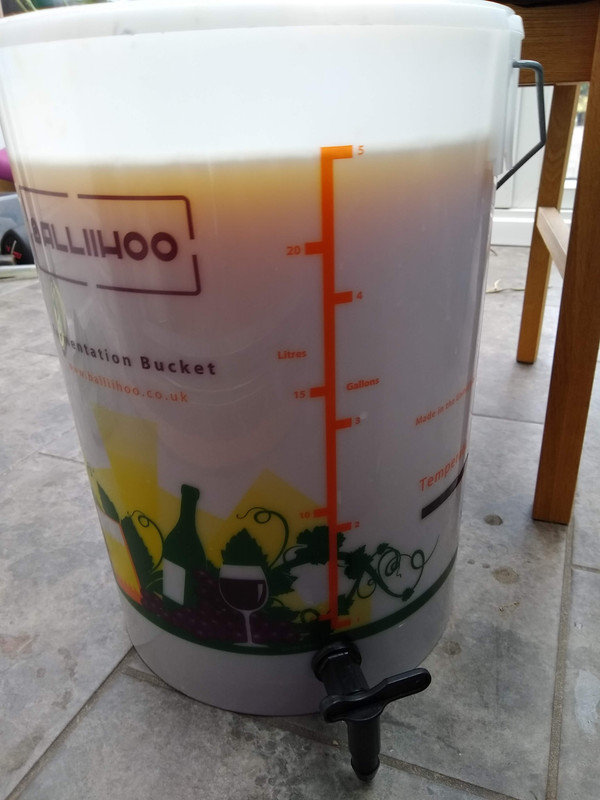 In goes yeast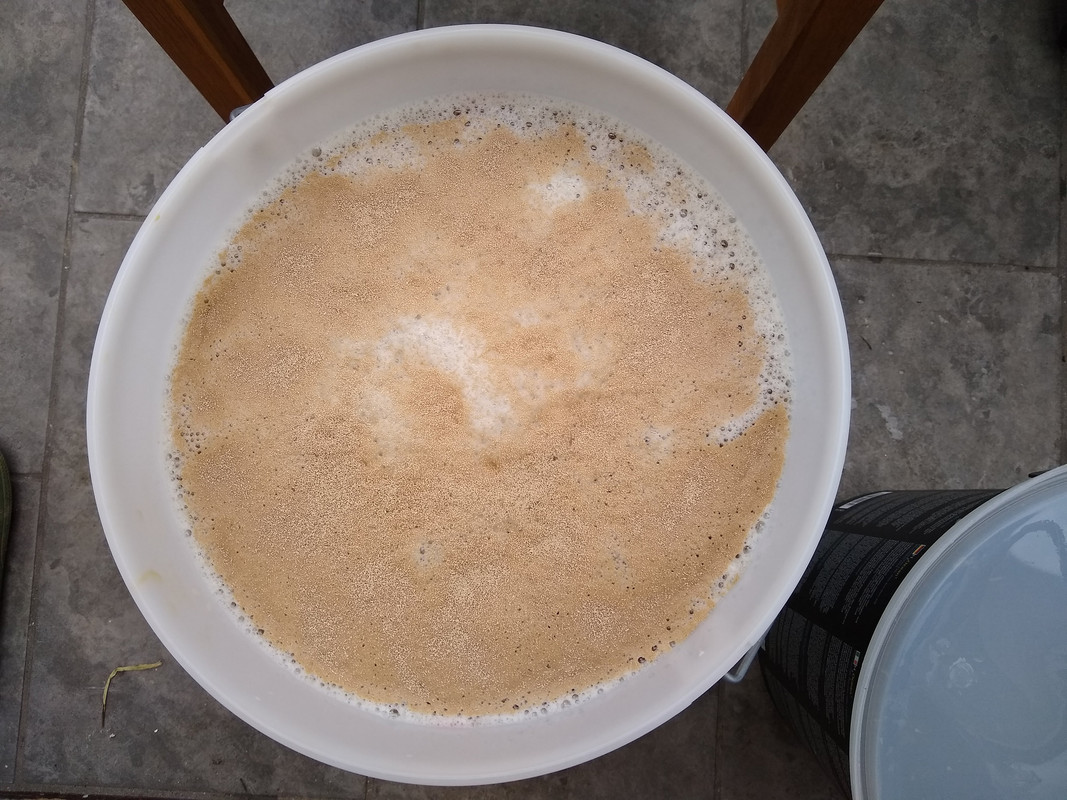 Gravity measurement - looks like 1.045-46 - which might be bit low, as it should achieve 4.8%.
According to the SG table, Grapefruit IPA SG (no info for this kit there) should be 1.012 - as it might be similar it will achieve 4.46% - time will tell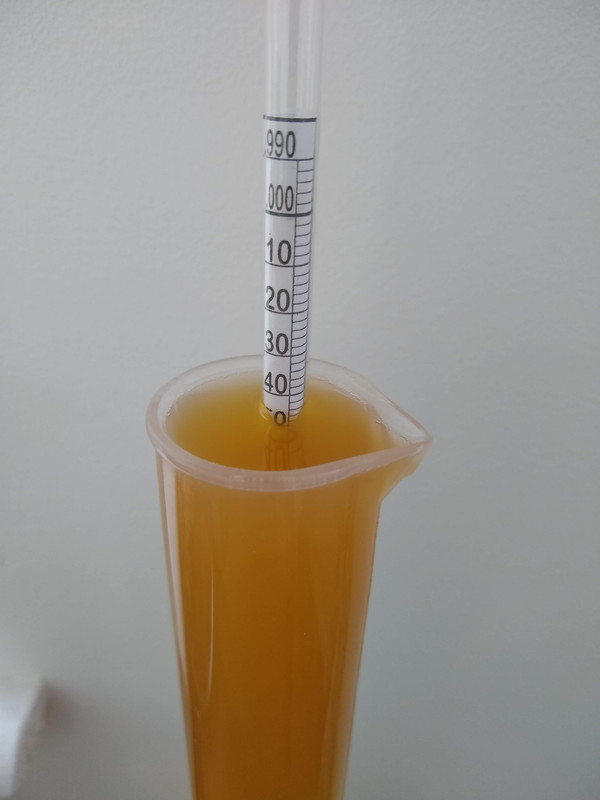 As always with Mangrove Jacks kits, well packed, good instruction and easy to use.
My tap water is almost 20 degrees atm and instruction says to use 3L of boiling water - I used 2.5L and it came all together to 25 degrees. It was possible influenced by warming pouches before adding to hot water - instruction doesn't direct to do that - I did, as from my experience, it makes it easier.
I let it cool to 23 (instruction says up to 25) and than added yeast.
It will ferment in a storage room at around 20 degrees for next 2 weeks. Planning to add hops after a week, if gravity is 1.020 or below.
Will update this with progress. Thanks for reading, I hope you don't mind lots pictures.
Last edited: