Hi all,
Just completed my first keezer build and unlike with my kegerator build, I took pictures along the way, so thought I'd share if anyone is interested. Any improvements you can think of let me know!!
I started with a Logik Chest Freezer from Currys. Unfortunately I was limited to a certain width due to position it would be in house, so 200 litres was my max size.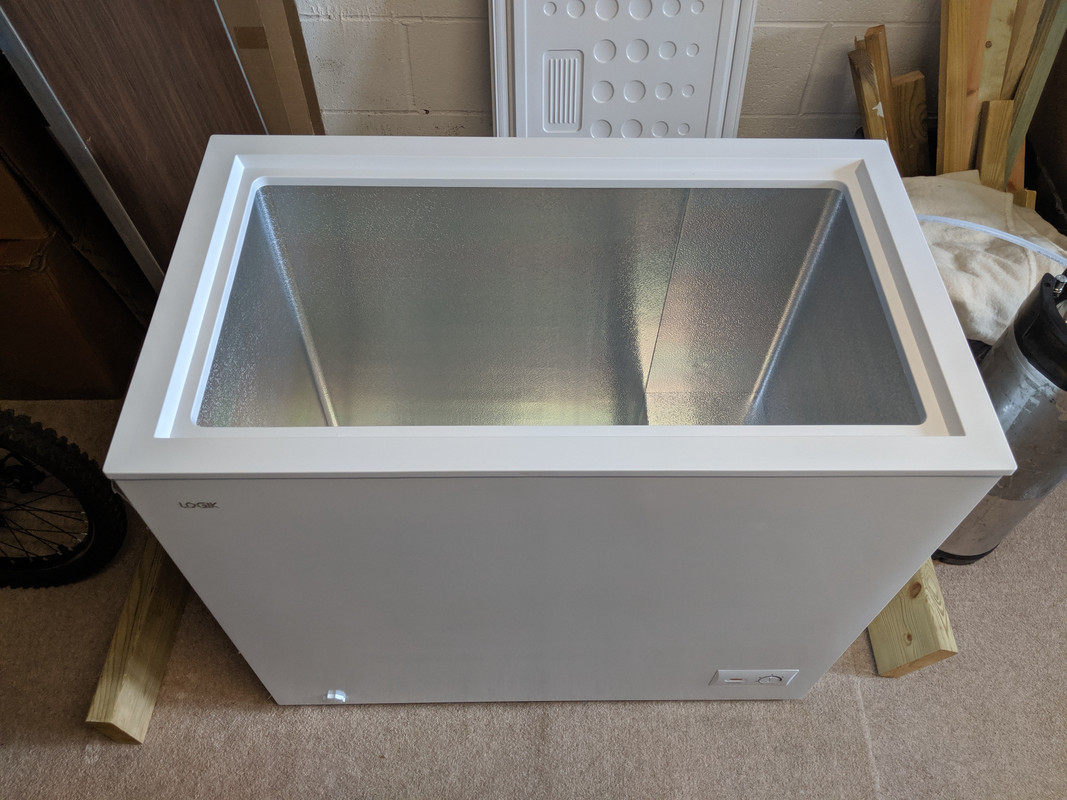 Next, I decided to do something a bit different and attempt to vinyl wrap the freezer! This was not easy, I I ended up with plenty of dodgy bits near the corners, but from a distance, I'm fairly happy!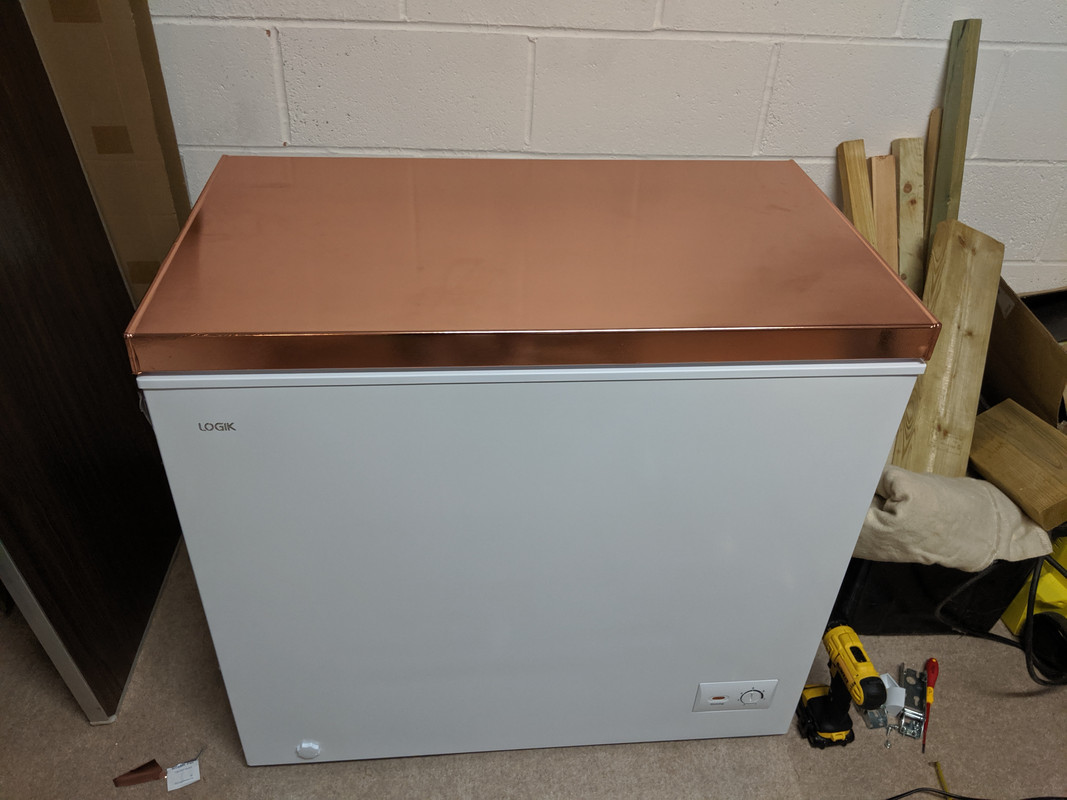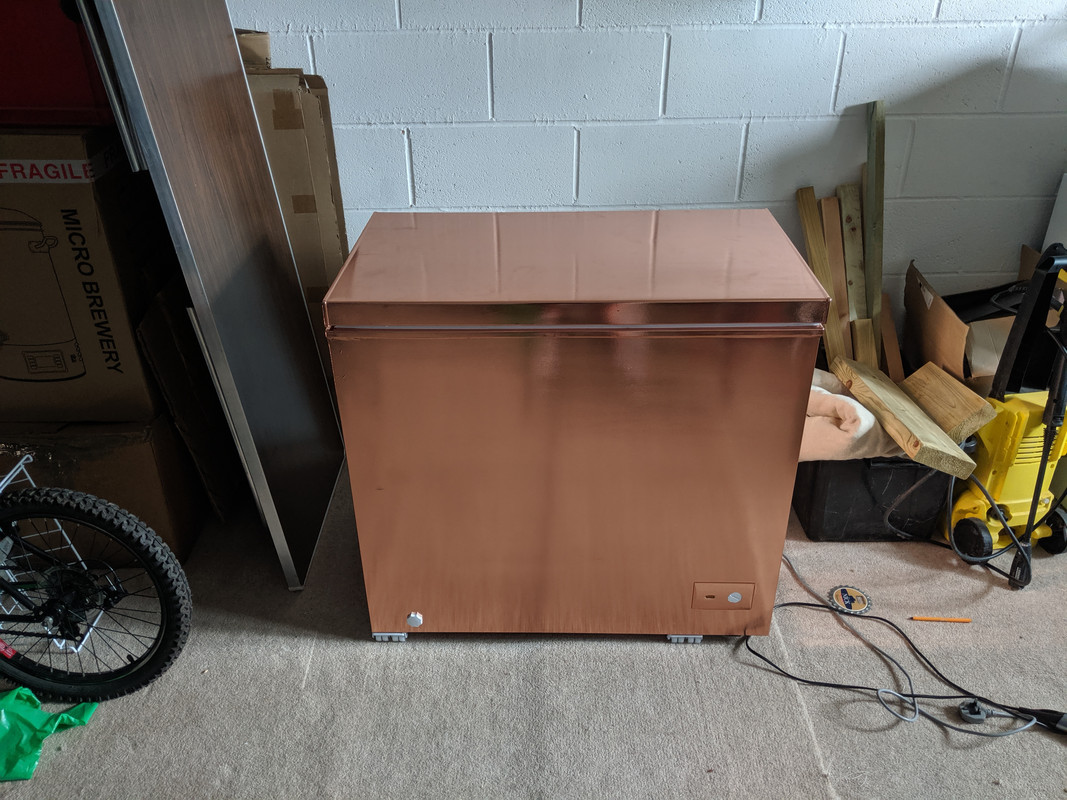 Collar then constructed from Planed Redwood -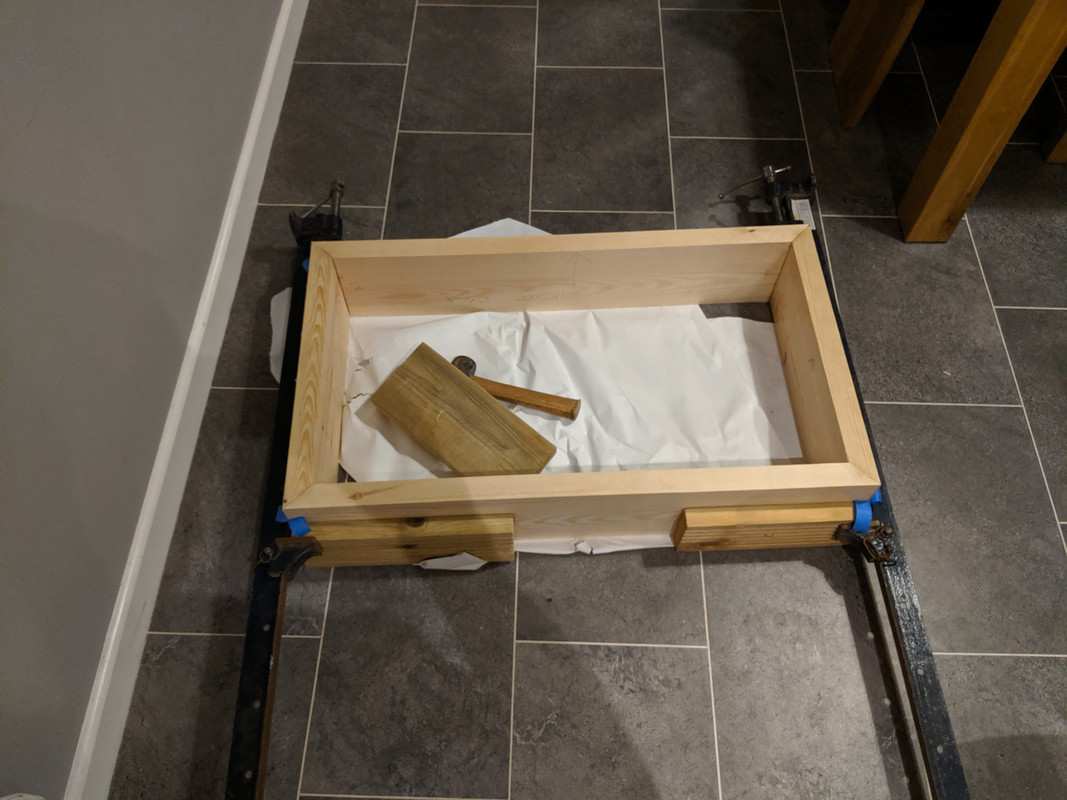 ......several days and coats of varnish later
I decided on 4 taps, which is prob the most you could do on this freezer, then set the collar in place with silicone.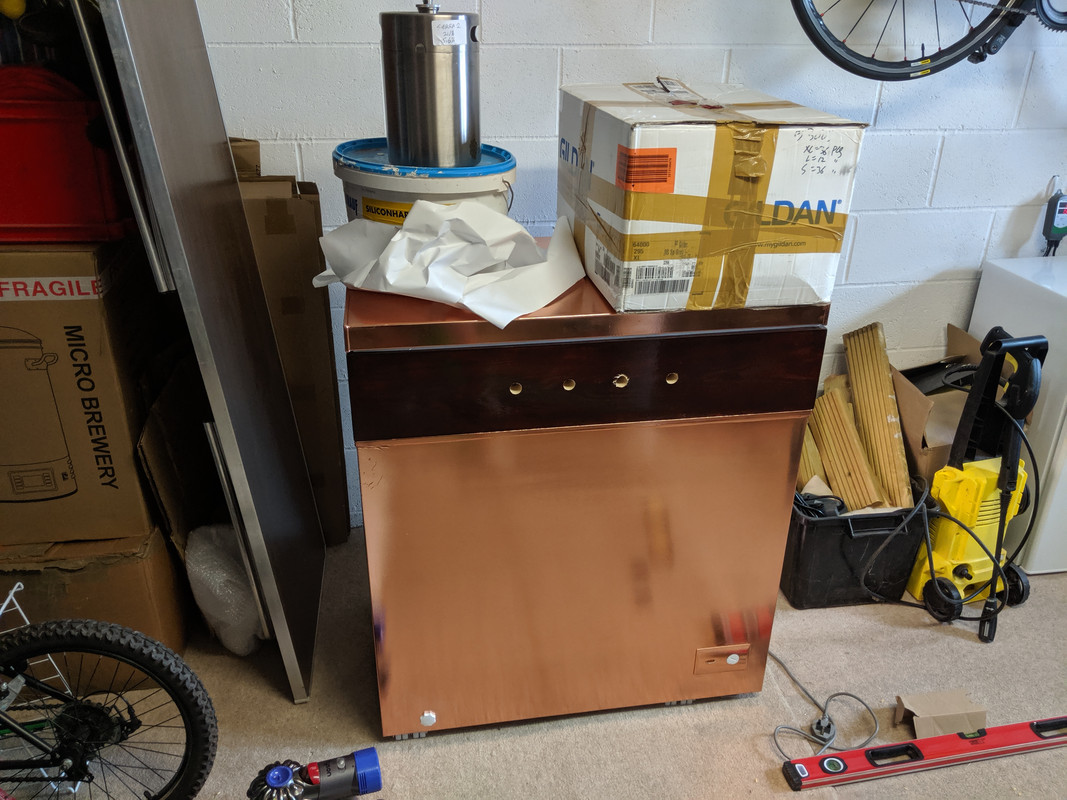 Picked up a sheet of floor insulation and cut to fit round the inside of the collar.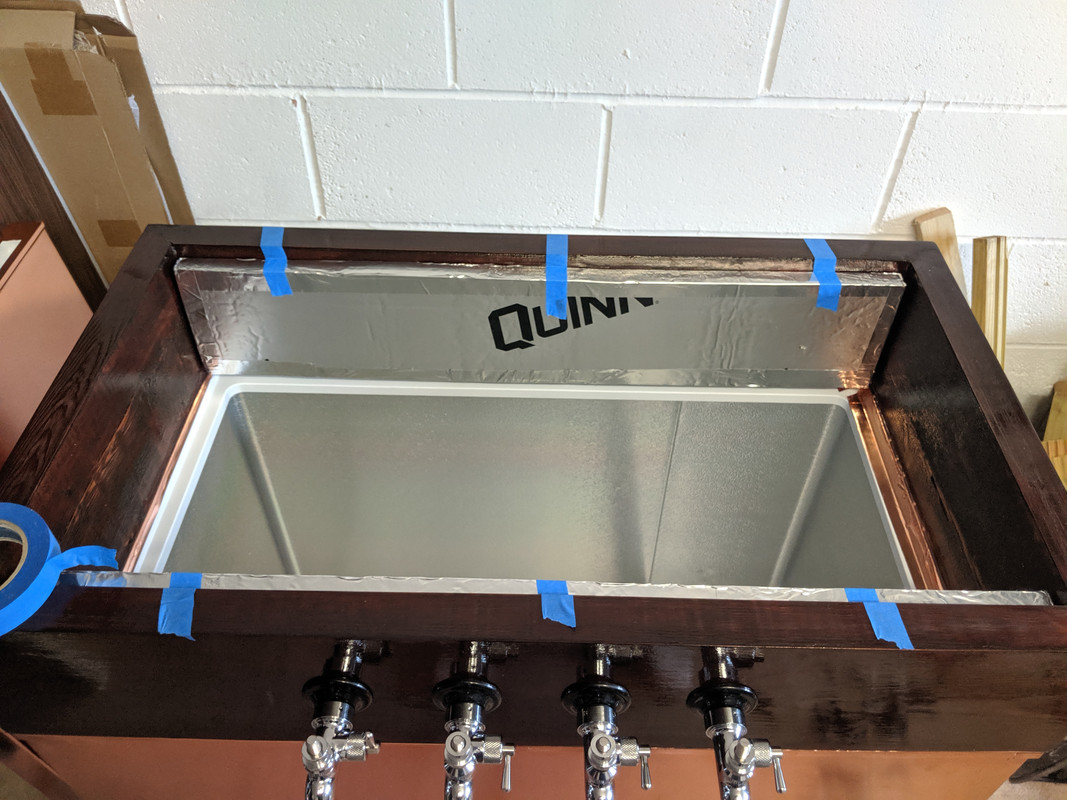 I originally planned to have my secondary regulators mounted on the collar but it quickly became apparent (unless switching to flexible gas line) that this wouldn't be possible, so fitted them just off the manifold.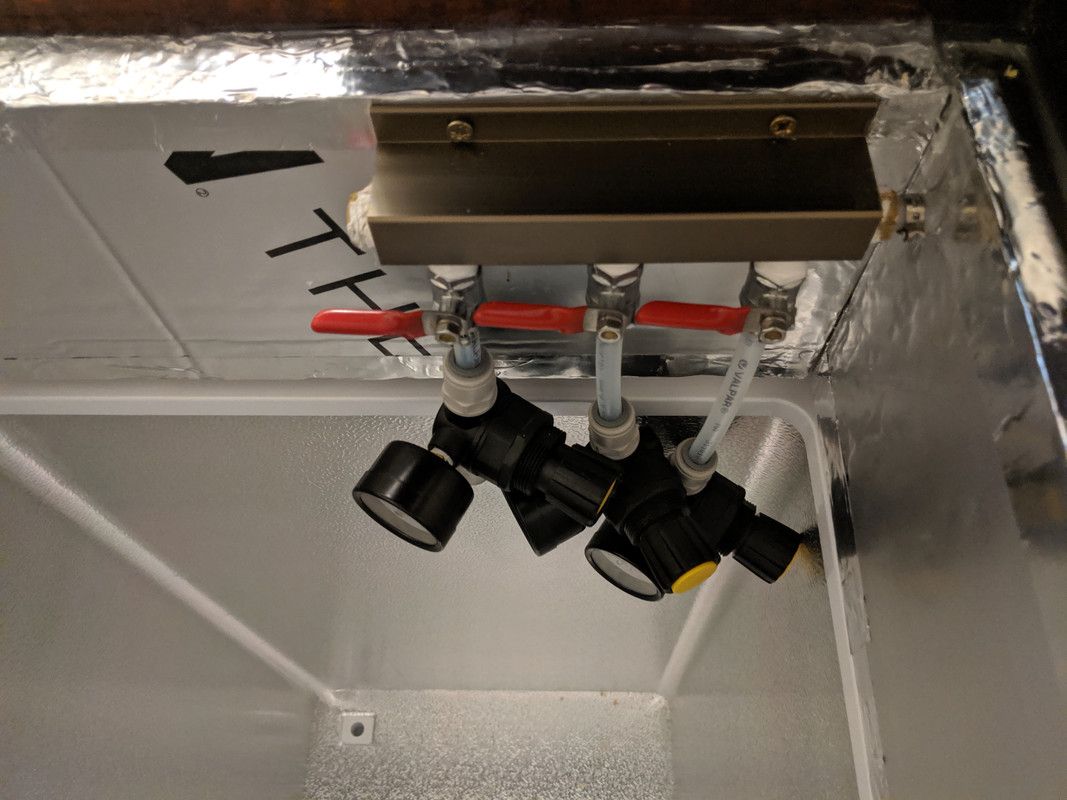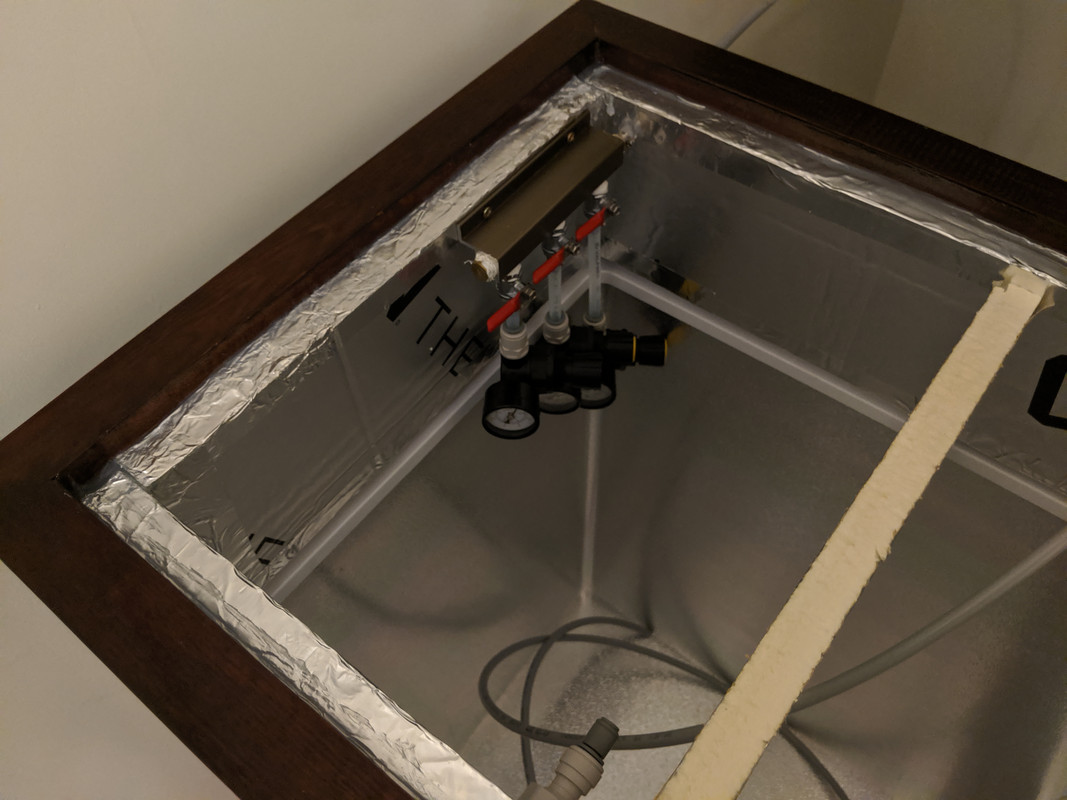 Kegs in, I can fit 4 Corny kegs, plus a smaller keg. Gone for 5 gas lines so I can always have one keg conditioning at pressure ready for one of the other 4 to blow.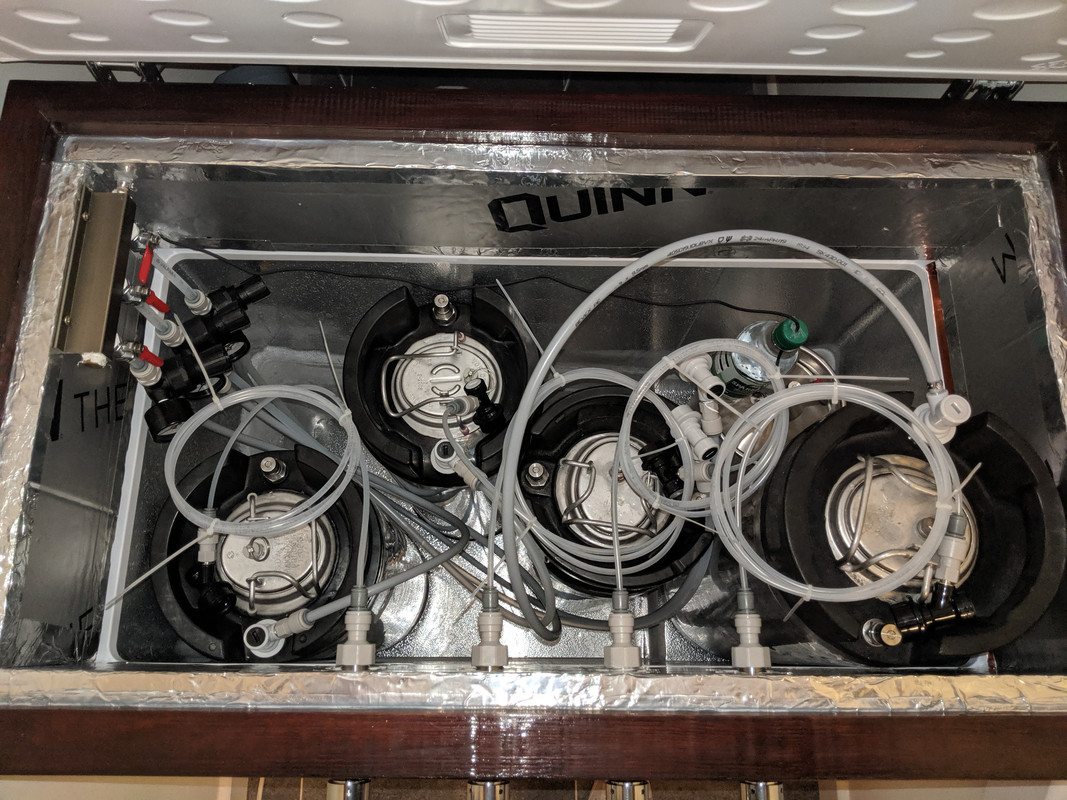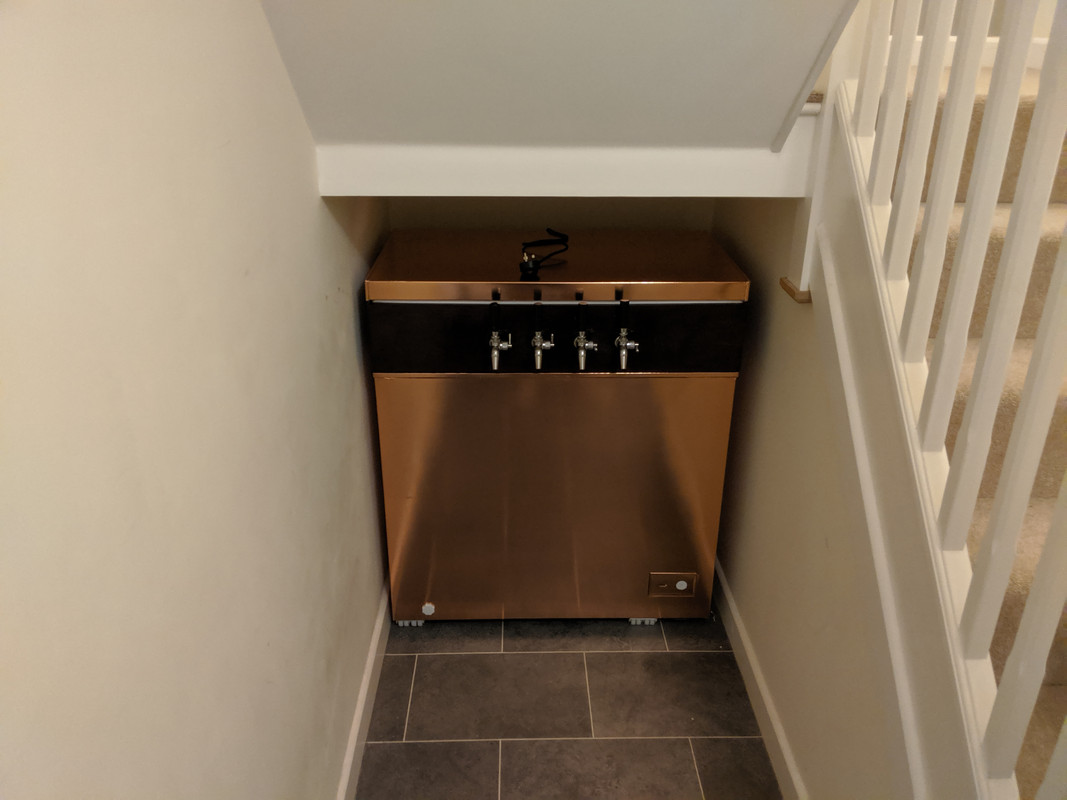 Things I want to do/sort -
1) Figure out how to hide the white of the lid seal, any ideas?
2) Build a small shelf in same stained wood to sit a drip tray on, fixed to freezer by magnets.
3) Work out how to display what's on each tap. By wrapping the fridge I have limited my options here. I was thinking maybe small hanging slates from each tap? Again, any suggestions welcome.
Cheers all!
Last edited by a moderator: