Administrator.
Staff member
Administrator
Moderator
Joined

Mar 17, 2013
Messages

40,791
Reaction score

12,709
Location
The new map is
here -
The Home Brew Forum U.K. Member Map.
www.google.com
If you would like to be added please post your details in the thread.
Zoom Level -
The standard zoom level is 9 (see end or page URL) at this level you should see most of the town/city names next to the markers if you zoom in or out too far the markers will move away from their locations or the location names will disappear.
If you view the map on PC/Laptop clicking the markers will bring up the members details and avatar you can also do this by clicking on the members names in the list on the left.
If you view the map on a phone in portrait mode click the markers then the members details will appear at the bottom of the screen clicking on the member name will bring up their full details including avatar, use the arrow in the red bar to go back.
If the ends of the details are cut off turn your phone into landscape (if you have it set to auto landscape mode) and it should fill the screen with the full details.
If you view in landscape clicking the markers will show the details including avatars on the left once you have viewed the details click the left arrow in the red bar under the details to allow you to move to the next.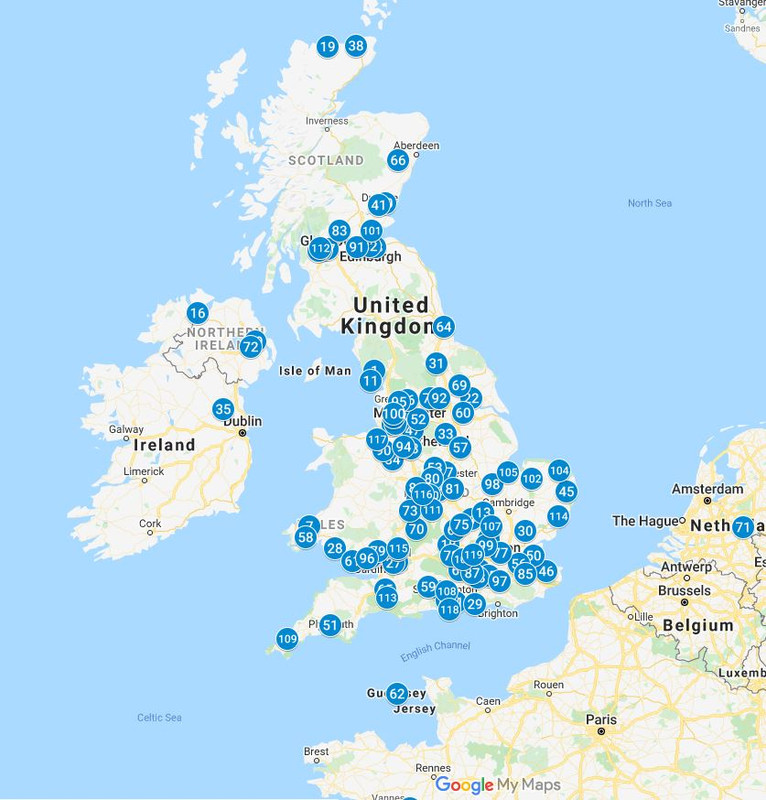 .
Last edited: